Curtis J. Bonk, Indiana University, USA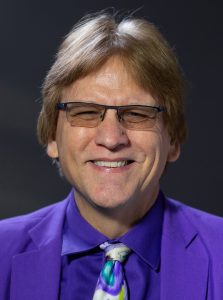 Curtis J. Bonk
is Professor in the School of Education at Indiana University (IU) teaching psychology and technology courses and Adjunct in the School of Informatics at IU. He is a former software entrepreneur, certified public accountant, corporate controller, and educational psychologist who presently is an educational technologist, award-winning writer, highly published researcher, statewide and national awardee in innovative teaching with technology, and internationally acclaimed presenter. Curt is the author of over 400 publications including 20 books such as the Handbook of Blended Learning: Global Perspectives, Local Designs, MOOCs and Open Education in the Global South, The World is Open: How Web Technology is Revolutionizing Education, and Transformative Teaching Around the World. He has given close to 2,000 talks around the world, including over 300 keynote and plenary talks. In 2020, Curt was awarded the IU President's Award for Excellence in Teaching and Learning Technology and in 2021, he received the David H. Jonassen Excellence in Research Award. Recently, the American Educational Research Association named him a 2022 AERA Fellow for his exceptional contributions to, and excellence in, education research, and the following week, he was honored with the International Engagement award from the IU School of Education. In 2022, he was also listed in the top 2% of scientists in the world based on publication citations for career. In 2023, AERA awarded Curt and his colleague Dr. Min Young Doo from Kangwon National University in Korea with the Outstanding International Research Collaboration Award. Curt Bonk co-hosts the weekly award-winning podcast show, Silver Lining for Learning (
https://silverliningforlearning.org/
). He can be contacted at

and his homepage is
http://curtbonk.com/
.
Time to Wake Up from Our Innovative Learning Dreams and Make Smarter Learning a Reality
Abstract: For a half century, educators, psychologists, and researchers have been predicting that highly intensive, innovative, and individualized learning formats are only a few years away. Learners of all ages would enter enticing microworlds, highly engaging learning experience holodecks, fully immersive hands-on scenarios, high fidelity simulations and games, AI-based adaptive microlearning snippets, and completely free and open educational resources and courses on any topic. Massive open online classes were promised one day and then on demand microlearning snippets were delivered in the next. The learning related dreams we had in past decades were quickly forgotten as the next wave of learning technology came along. But all those dreams will prove pointless if they fail to address true problems or issues that some aspect of society is struggling with. It is time to wake up from such dreams of a glistening technological future and have our dream machines help us envision a world filled with open, informal, adaptive, nontraditional, and self-directed learning opportunities. When that happens, we will truly have arrived in the age of smarter and more innovative forms of learning where the learner is finally in charge of the dreams.
Tak-Wai Chan, National Central University, Taiwan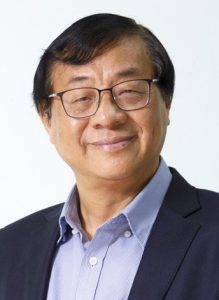 Professor Tak-Wai Chan
is a trailblazer in digital learning and a global leader in the field. Almost 40 years ago, at a time when computers and the internet were not yet mainstream in the mid-eighties, he began researching on AI supported learning for his doctoral dissertation, proposing a new genus of AI in education system called learning companion system in 1988. This virtual companion system, called Integration-Kid, was the first artificial companion in the world. In 1989, he and his students started to build the world's first dedicated networked learning system for collaborative learning and learning through competition games, called Distributed West (1992). In early 2000s, he and his colleagues built the largest online learning community called EduCity (1.5 million learners with 1,700 schools involved in 2003), which was also referred as the first learning society in the world. In the same time period, his team conducted frontier research on mobile learning, intelligent classroom, future classroom, interactive clicker, e-schoolbag, one-to-one technology enhanced learning, and so forth. After this series of research, in 2006, working together with a large group of international researchers mainly from the Western countries, he proposed the concept of Seamless Learning. In 2010s, after some long-term experiments on reading (MSSR) and writing in one-to-one technology enhanced classroom, in collaboration with a group of Asian scholars, he proposed the Interest-Driven Creator (IDC) Theory. Again, he and his colleagues are now calling for building Seamless Interest-Driven Creator (SIDC) Theory with interested researchers. In addition to his research, Professor Chan has also been a major founder of two societies: the Asia-Pacific Society for Computers in Education (APSCE) and the Global Chinese Society for Computers in Education (GCSCE). These two societies respectively host annual conference series ICCEs and GCCCEs, as well as the journals RPTEL and JLCE. Moreover, to cope with the expanding research community of the field, he has been assisting the establishment of APSCE Theme-Based International Conference Series (TBICS), including CTE-STEM, ICFULL, MetaACES.
Global Harwell ——Should it be our Global Educational Goal?
Abstract: In this talk, I will share some thoughts based on years of ongoing discussions among a group of international researchers. Given the recent regrettable conflicts around the world, along with the threat of nuclear holocaust, climate change, societal polarization, depletion of Earth's resources, mass extinction of species, and more, our world stands on the brink of peril. For the first time in human history, there is an urgent concern about whether we and our descendants will be able to survive on this planet. What does the future hold for humankind? As educators, what role do we play in shaping the world of tomorrow? There is a pressing need to identify the global educational goal, so that its realization through global collaborative efforts of researchers and practitioners can fundamentally transform our education system and foster a future world that we all enjoy living in. For this, we may have a formulation:
global education = (global educational goal, future digital world, design theory)
In this formulation, we propose 'Global Harmony and Wellbeing' (abbreviated as 'Global Harwell') as a candidate for the global educational goal. The term 'candidate' is used to acknowledge that, after thorough discussion, other superior options may emerge for this global educational goal. We also introduce 'Seamless AI World' as a candidate concept (or notion) that succinctly and accurately captures the essence of the future digital world. Furthermore, we suggest the Seamless Interest-Driven Co-Creator (SIDC) Theory as a candidate theory to inform the design of education that fulfills the global educational goal in the digital future. Thus, we may have:
Global Harwell Education = (Global Harwell, Seamless AI World, SIDC theory)
We warmly invite you to join us in this enriching dialogue. To facilitate this, we are planning to host a series of forums, which may be conducted online or in person, to discuss the issues mentioned above. These will be held at the website: globalharwellgoal.org. After establishing a satisfactory consensus, we plan to author and submit a paper for publication in RPTEL, tentatively titled 'On Global Educational Goal.' This paper may list more than 100 authors in alphabetical order. However, this process will take some time. Therefore, we will maintain the operation of this website for several years, or as long as possible. This approach will enable you and other researchers to exchange ideas and concepts presented in the forums, and you may cite them in your own work. For additional details, please refer to the 'Introduction' section at
globalharwellgoal.org
, which serves as an extended version of this keynote address's abstract.
Davinia Hernández-Leo, Universitat Pompeu Fabra, Barcelona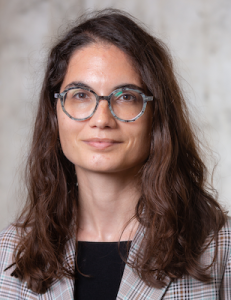 Davinia Hernandez-Leo
is Full Professor, Serra Hunter and ICREA Academia Fellow at the Department of Information and Communications Technologies Department (DTIC) at Universitat Pompeu Fabra, Barcelona (Spain), where she is the director of the Interactive and Distributed Technologies for Education research group (TIDE). She obtained a Ph.D. at University of Valladolid, Spain, and has been visiting researcher at Open University of the Netherlands, Fulbright Scholar at Virginia Tech and visiting academic at the University of Sydney. She has published extensively and received several awards, including best and most cited scientific paper awards and recognitions for technology contributions. Prof. Hernández-Leo has been Vice-President of the European Association for Technology-Enhanced Learning, a Associate Editor of the IEEE Transactions of Learning Technologies, and is currently an elected member of the CSCL Committee within the International Society of the Learning Sciences and member of the Steering Committee of the European Conference on Technology-Enhanced Learning. She is very active in research supervision (PhD students, visitors, etc.), in participation and lead of European and national projects, and in collaborations with companies, non-profit organizations, policy makers and private foundations. Her research activity is broadly centered on the domain of learning technologies, spanning fields such as learning design technology, computer-supported collaborative learning (CSCL), community platforms and learning analytics.
Computers in Education: how can we support teachers?
Abstract: While it is widely agreed that the role of teachers is key to achieve students' learning, research on how technology can support teachers' tasks is often underemphasized. In this talk I will summarise research results leading to practical implications in the design of technologies that improve the efficiency and effectiveness of teachers' tasks, caring also for their wellbeing. In particular, I will focus on how technology can support learning design and the orchestration of complex learning scenarios, such as computer-supported collaborative learning in large classrooms. The technology presented will include authoring tools, teaching community platforms, enactment systems, orchestration dashboards and data-driven interventions based on learning analytics. I will also discuss synergies between technological solutions emphasizing human-in-control and machine-in-control perspectives. During the talk, participants will be able to experience some notions covered by interacting using the PyramidApp tool and the Integrated Learning Design Environment (ILDE).
Masaru Kitsuregawa, Research Organization of Information and Systems, Japan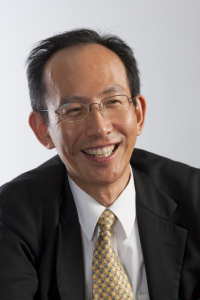 Masaru Kitsuregawa
graduated from the Electronics Engineering Department, Faculty of Engineering, the University of Tokyo in March 1978, completed his doctorate in information engineering at the same university and received a Ph.D. in 1983. He became a lecturer at the Institute of Industrial Science in April 1983, an associate professor in 1984, and a professor in 1997, all at the same university. He has been director general of the National Institute of Informatics since 2013. Currently he is a president of Research Organization of Information and Systems in Japan. Dr. Kitsuregawa has made numerous distinguished achievements in the database field over a long period. He was a leading researcher on the high-speed operation of a hashed relational database. With a conventional simple method, the relational database operation cost is the square of the number of records. To solve this problem, he developed the GRACE hash method, which operates a database at a linear cost by combining a dynamic destaging method, bucket adjustment and different implementation methods. This method is referred to in Wikipedia as a basic method of operating a relational database. Today, all major database software programs use a hash algorithm. Dr. Kitsuregawa's research established the foundation of this algorithm. In recognition of his achievements in enhancing database performance, including those mentioned above, he received the ACM SIGMOD E. F Codd Innovations Award, which is the most prestigious award in database system research. He was the first recipient from Asia. Also, he was designated a fellow by IEICE, IEEE, and ACM, and also received many awards, including Achievement Award from IEICE, Medal with Purple Ribbon, and Legion d'Honneur, Chevalier.
Building a Research Data Platform and Education
Abstract: We have entered a highly uncertain, unpredictable age beset by natural disasters and wars around the world as well global-scale pandemics. However, we must not despair at this state of affairs and simply wait in hope of better circumstances. Rather, we must move forward with an eye to the future. The Research Organization of Information and Systems (ROIS), consisting of four distinguished research institutes, aims to solve complex phenomena and issues relating to life, the earth, the natural environment, and human society by reframing these issues from the perspective of information and systems while advancing data science to conduct integrated research that transcends disciplinary boundaries. In line with its mission to support resource-sharing and joint research among all universities, ROIS promotes cutting-edge research in specialized fields through joint research that transcends university boundaries by providing researchers nationwide with access to large-scale, state-of-the-art equipment and facilities, big data, valuable materials, and analytical methods. Especially, the National Institute of Informatics replaced the previous Science Information NETwork (SINET) with the world's fastest ultra-high-speed network infrastructure, SINET6, which provides transmission speeds of up to 400 Gbps. In addition to the over 1,000 institutions and universities currently being served, the network will soon be offered to elementary, junior high, and high schools as well. SINET is also expected to make substantial contributions to industry and continuing education. The full rollout of the GakuNin RDM research data management platform not only provides data management support for individual researchers but also supports the development of open science by providing a platform for the proper release of research data including educational big data.