Venue of Welcome Reception, Banquet, and EC Meeting
If you are considering those hotels for your accommodations, please check the
Accommodation page
Welcome Reception
Hotel Ichibata
This hotel is located in front of Lake Shinji. Most of the rooms in the hotel offer a magnificent view of Lake Shinji.
https://hotel.ichibata.co.jp/en/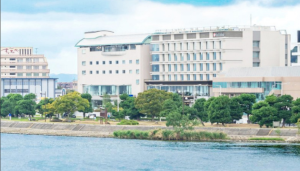 Banquet
Hotel Gyokusen
This hotel is located a little far from the Matsue station area, but they will operate a bus to the conference venue every morning. They have beautiful rooms, garden, cuisine, and Onsen (hot spring). If you would like to try a Japanese-style hotel and stay, Hotel Gyokusen is another good choice.
https://www.hotel-gyokusen.co.jp/lg_en/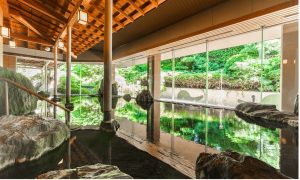 Executive Committee Meeting
Matsue Excel Hotel Tokyu
This hotel is located in front of JR Matsue Station, and it takes only 3 minutes from the station to the hotel on foot. Also, it takes only 6 minutes from the hotel to Kunibiki Messe.
https://www.tokyuhotels.co.jp/matsue-e/index.html